We offer the best prices for horse boarding in the north Kansas City area. Feed and hay are included with boarding fees. Boarders are also allowed room for their tack and horse equipment in our secured Tack Room. When our stable is full, a deposit of $100 will be required to reserve your space.
We also welcome Overnight Boarding. See details below.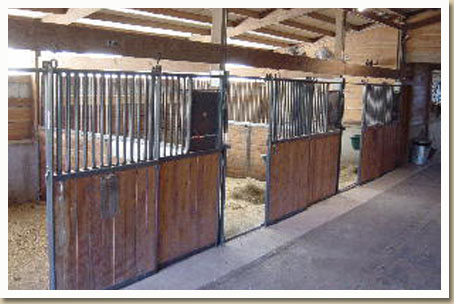 Our large 12' X 12' Preifert Stalls are designed with your horse's comfort in mind.
| | |
| --- | --- |
| | Rubber matts line the stall floor for added cushioning. |
| | Daily stall cleaning with quality bedding. |
| | Overhead fans provide a cool breeze during the summer. |
| | AM & PM Feeding. Supplements will be |
| | fed at the owner's expense |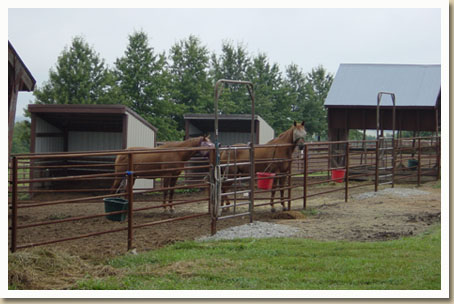 Horses in turn-out paddocks enjoy ample room to exercise.
| | |
| --- | --- |
| | Shelter in each turn-out for inclement weather. |
| | Free choice hay |
| | Automatic waterers |
| | AM & PM Feeding. Supplements will be |
| | fed at the owner's expense. |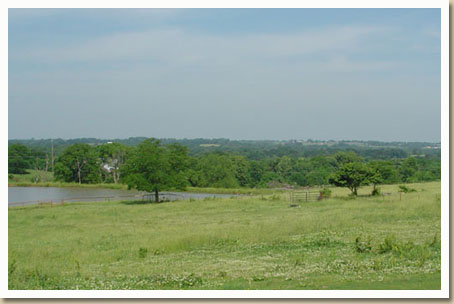 With 30 acres of land, we are able to offer two large pastures for boarding. Pasture horses are checked daily and receive free choice hay as needed.

Are you in need of a great place to board your horse for overnight or for a short period of time? Our facility offers a wonderful package for overnight and short term boarders. Horses are required to present a Negative Coggins test, verification of vaccinations, and payment upon arrival. Overnight and Short Term boarders are welcome to feed our hay, but it is recommended that the horse be provided with its' regular feed during its' stay at Hilltop Farms. Contact us to reserve a stall for overnight or short term boarding.
| | |
| --- | --- |
| | Negative Coggins/Verification of Vaccinations Required |
| | Hay is provided |
| | Provided with 12' X 12' Prefiert built stall with rubber mats |
| | and bedding |